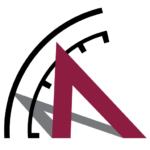 ACMRS Press does not review manuscripts until a proposal has been submitted. Please contact the Managing Editor if you are interested in submitting a proposal.
Submissions: New submissions for publications with ACMRS Press are being accepted now. Please contact one of our editorial staff if you have a proposal that fits with the mission of the press.

Our mission is to publish, disseminate, and promote the most forward-looking, vanguard research in medieval and renaissance studies. We seek projects that are historically grounded and theoretically expansive, with the aim of fostering dialogues that reach into the present moment and point us to different, more inclusive, futures. We welcome manuscripts that analyze pre-modern history, literature, and/or culture through the lenses of ecocriticism, disability studies, critical race studies, women's studies, postcolonial studies, new media studies, quantitative studies, performance studies, and more. Furthermore, we value manuscripts that explore these complex topics in a manner that is accessible so as to reach as wide an audience as possible, including but not limited to classroom use.
Editorial Staff