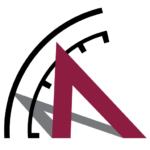 Content published by ACMRS Press is copyrighted by the Arizona Board of Regents for Arizona State University. Permission to reprint or use content published by ACMRS Press is evaluated on a case-by-case basis. Use fees may apply.
Please submit your reprint request to:
ACMRS Press
Arizona State University
PO Box 874402
Tempe, AZ 85287-4402
or by email: acmrs@asu.edu
Please include the following:
ACMRS Press content to be used:

Title of publication
Author/editor
Title and author of essay (if applicable)
ISBN
page numbers

Commercial publication:

Title of publication
Author/editor of publication
Publisher
Publication date
Print run
Sales price
Rights requested (print/electronic)

Classroom use:

Academic institution
Professor
Class title
Semester/term to be used
Number of students in the class
Indicate if repeated/recurring use
---
Institutional Repository Policy
Scholarship published by ACMRS Press may be placed in the repository of the author's home institution 24 months after publication. Written permission is not required.
Authors may not republish the complete work on Academia, personal website, social media, or other online sources. Authors may share the cover image, table of contents, and back cover text to help increase awareness and marketing for their publication. Authors can refer to the publishing contract for details, or inquire directly with the managing editor for any clarification.